about
GFA ArmsTec is dedicated to the service and memory of Lt. Richard "Dick" Malany, who served the United States in World War II.
Campaigns in which Lt. Malany served with the distinguished 135th Infantry Regiment as Infantry Unit Commander: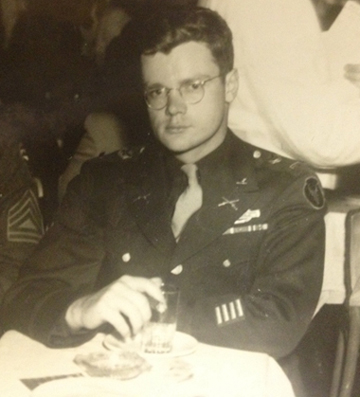 Battle of Kasserine Pass
Battle of Fondouk Gap
Captured Hill 409
Captured Hill 609
Battle of the Winter Line
Attacked the Gustav Line
Attacked San Vittore
Captured Mount Trocchio
Attacked Monte Cassino
Attacked towards Rome, May 1944
Entered Rome, June 1944
Battle of Rosignano
Attacked the Gothic Line
Captured Mount Bastione
Attacked to Liberate Bologna, April 1945
Battle of Mount Belmonte
Liberated Bologna, April 1945
Liberated Brescia, April 1945
Lt. Malany was awarded the following Decorations and Citations:
Silver Star Medal
Bronze Star Medal
Purple Heart with Oak Leaf Cluster
European, African, Middle Eastern Campaign Ribbon
The staff at GFA ArmsTec honors the sacrifices of our veterans who serve to Protect and Defend the Constitution of the United States.
"Firearms are second only to the Constitution in importance; they are the peoples' liberty teeth."
- George Washington
Greg Malany
Owner, Class III Gunsmith
Greg lives in Wayland, Mass with his wife and has two children. Greg's father was a highly decorated WWII combat veteran. Greg has an extensive knowledge of and passion for machine guns, and is versed in the history, operation and repair of belt fed and box fed machine guns and submachine guns. Greg owns and operates some of the most sought after full-auto 'toys" in the world. If you seek answers to your NFA weapons questions, Greg is the man to talk to.
GFA ArmsTec is a product of Greg's interest in all manner of small arms and his desire for Americans to continue to enjoy our rich heritage of gun ownership.